Nestled in the vibrant city of Lubbock, Texas, Regal Pet Resort has established itself as the premier pet boarding, daycare, and grooming destination for pet owners seeking exceptional care for their furry companions since 2009. Owners, Todd and Melissa Bains realized a need for luxury services in the Lubbock area and have committed to providing a luxurious and safe environment for their customers.
In its pursuit of regal excellence, Regal Pet Resort has partnered with Gingr. Since its inception, the resort has significantly enhanced its business operations. Todd states, "We outgrew the capacity of our original software and reviewed several and tested several software options, until deciding on Gingr. The biggest benefit was the ability to list all of our rooms in a size order and location order combined. Being a large luxury facility with 125 suites, this was a game changer with this feature along with the room being assigned upon reservation. We made it into the modern era, instead of the old hand, guess, and pray method."

Gingr's online booking system has simplified the reservation process for both pet owners and resort staff. Pet parents can easily check availability, book services, and provide important information about their furry friends through a convenient and intuitive interface. The automated system ensures accurate booking details, minimizes errors, and saves valuable time for the staff. When asked his favorite Gingr feature Todd answers, "The room assignments, clients being able to make online reservations, and the vaccination records for expired vaccines before check-in."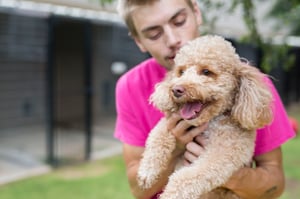 Gingr offers a range of tools and reports that support efficient day-to-day operations at Regal Pet Resort. The scheduling feature enables optimized resource allocation, ensuring a balanced and well-managed pet-care environment. Integrated pet profiles store vital information, including dietary needs, medications, and behavioral notes, enabling personalized care for each furry guest.
Todd explains, "With over 14,000 clients on the system, we naturally have numerous clients with the same name. This has caused several issues prior to Gingr, like checking in the wrong guest, checking out the wrong guest, bathing the wrong guest, booking the wrong guest for a reservation, etc. Now with Gingr, the checks, and balances are in place to prevent these issues from occurring."
Another feature Todd and his team love is the reporting feature and revenue reports. These reports have been instrumental in helping Regal Pet Resort gain valuable insights into its business operations, optimize resource allocation, and maximize revenue generation. The comprehensive reports provide real-time updates and detailed information on customer bookings, revenue streams, and performance metrics, allowing Regal Pet Resort to make informed decisions, improve service quality, and tailor their offerings to customer preferences. This has led to enhanced operational efficiency, increased customer satisfaction, and improved profitability. Todd says, "I especially love the revenue reports and being able to pull up the to-date revenue and the future revenue projections.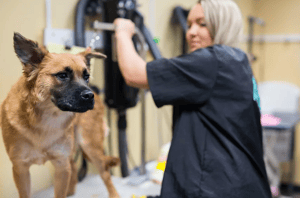 Gingr has streamlined processes at Regal Pet Resort, freeing up valuable time for them to focus on what they love - providing exceptional pet care. By automating tasks like bookings, scheduling, and record-keeping, Gingr eliminates manual paperwork and reduces administrative burden, allowing the team to dedicate more time to their passion for taking care of pets and creating memorable experiences.

Todd excitedly states, "The biggest impact Gingr has provided for us is the time! The software is so much more efficient and effective, that the front desk associates and manager have more time to tend to the front operations, including keeping the front clean, but most importantly being able to socialize and get to know our pet owners on a more personal level."

Gingr is happy to provide Regal Pet Resort with an all-inclusive software solution and can't wait to see what pawsome things they'll do next!