Running a pet-care business is no walk in the park. From managing appointments and staff to tracking pet health records and invoicing, there's a lot to juggle. That's where Gingr comes in. As the premier pet-care software company, Gingr offers a suite of tools designed specifically for dog daycares, kennels, groomers, dog parks, dog bars, and trainers. In this blog post, we'll show you how using Gingr can streamline your pet-care business and save you time, so you can focus on what you do best: caring for your furry clients.
Simplify Appointment Scheduling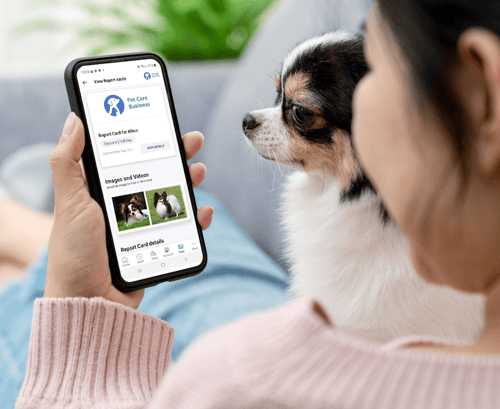 One of the biggest challenges for pet-care businesses is managing appointments. With Gingr, you can say goodbye to the days of double booking and miscommunication. Our user-friendly interface allows clients to book appointments online 24/7, and our powerful calendar management system ensures you'll never miss a booking. Plus, with customizable appointment reminders, you'll reduce no-shows and last-minute cancellations, ensuring a smooth schedule for you and your team.
Efficient Staff Management
Managing your staff can be time-consuming, but Gingr makes it easy. Our software allows you to create and edit schedules, assign tasks, and track staff performance, all in one place. You can even set up individual user permissions, ensuring each team member has access to the tools and information needed to do their job effectively.
Streamline Client and Pet Information
Keeping track of pet and client information can be a hassle, but with Gingr, all your essential data is stored in one secure, easy-to-access location. From vaccination records and feeding schedules to client contact information and billing history, you'll have everything you need at your fingertips. Plus, our web and mobile app makes it easy to access this information on the go, so you're always prepared when clients have questions or concerns.
Boost Revenue with Online Payments and Packages
Gingr's integrated payment system streamlines the invoicing process, making it easy for clients to pay for services directly through your website. Additionally, our software allows you to create custom service packages, giving you the flexibility to offer discounted rates or bundled services to attract more clients and boost revenue.
Enhance Client Communication and Marketing
With Gingr, you can easily keep clients informed about special promotions, events, and news through our integrated email and SMS marketing tools. Our software includes features like automated appointment reminders and personalized follow-up messages, ensuring your clients feel valued and engaged.
Gain Valuable Business Insights
Gingr's powerful reporting features provide valuable insights into your business performance. From analyzing staff productivity to tracking revenue and expense trends, our software helps you make informed decisions to grow and improve your pet-care business.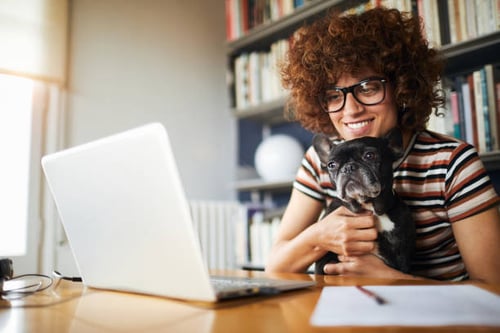 Gingr is more than just a pet-care software solution; it's a game-changer for pet-care businesses looking to streamline their operations and save time. By simplifying appointment scheduling, improving staff management, consolidating client and pet information, enhancing client communication, and providing valuable business insights, Gingr allows you to focus on what you do best: providing top-notch care.
Ready to see Gingr in action? Sign up for a demo today and discover how our comprehensive pet-care software can transform your business.