In today's increasingly digital world, staying at the cutting edge of technology can set your pet resort apart from the rest. Gingr is committed to providing top-of-the-line, innovative solutions that streamline your operations and improve customer experience. Today, we are thrilled to introduce you to our comprehensive pet-care software, designed specifically for pet-care businesses.
Why Gingr?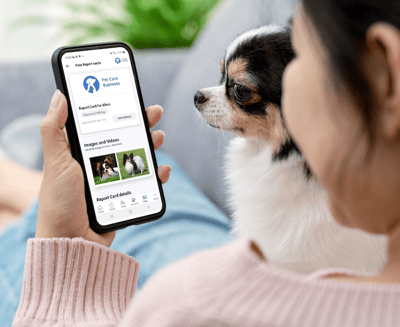 As the pet-care industry grows, the need for efficient, user-friendly management tools becomes crucial. Gingr aims to simplify your administrative tasks and help you deliver excellent customer service seamlessly.
Improved Efficiency: Gingr streamlines all your pet-care management tasks, from scheduling and reservations to billing and reporting. This way, you can save time, reduce errors, and focus more on providing excellent care for your furry guests.
Enhanced Customer Experience: Gingr allows pet parents to make reservations, update their pet's information, check vaccination records, and make payments online — all in one place. This not only gives customers control but also increases their overall satisfaction.
Effective Marketing: Gingr offers an entire suite of marketing tools — for free! With Gingr, you can easily reach out to your customers with special offers, updates, or reminders. It's a simple and effective way to increase customer loyalty and bring in more business.
Key Features of Gingr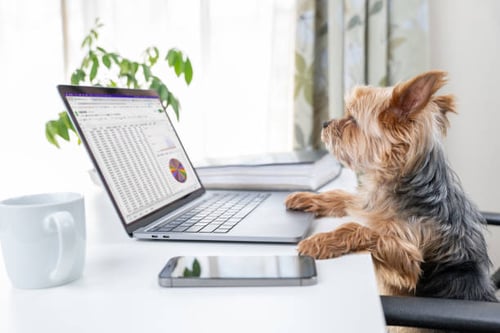 Our goal is to provide you with a tool that meets all your pet resort's needs. Here's a snapshot of what the Gingr offers:
PreCheck: Similar to checking in before a flight, our new industry-leading

Gingr PreCheck

functionality is designed to allow pet parents to complete a detailed check-in form before arrival, reducing errors and saving time at the front desk with a streamlined check-in experience. Get A Demo!



Online Booking & Scheduling: Pet parents can book their reservations anytime, anywhere. Our scheduling tool helps you avoid overbooking and ensures that each pet gets the attention it deserves.

Vaccination Tracking: The App automatically verifies pet vaccinations, saving you from the hassle of manual tracking. Customers can easily upload updated records, and the system will alert you when a pet's vaccinations are about to expire.

Automated Billing & Invoicing: Gingr handles all your billing needs. From generating invoices to processing payments, it's all done seamlessly. Customers can even make payments online, making the check-out process faster and more efficient.

Communication Tools: Send automated appointment reminders, updates, or promotional messages to your customers via text or email.

Customer & Pet Profiles: Keep all important information about your clients and their pets in one place. From feeding instructions to medical history, it's all readily available at your fingertips.

Detailed Reporting: Get insights into your business performance with comprehensive reports. Track revenues, identify trends, and make data-driven decisions to grow your business.

Integrated Payments: Our all-in-one integrated payments platform makes it easy to handle online and in-person transactions directly through the Gingr app. Your customers can conveniently purchase and renew packages online, keep card information on file, pre-pay deposits, and make in-person payments that connect directly to their Gingr accounts.
Gingr is more than just a software solution; it's a comprehensive platform designed to help your pet resort thrive in today's digital era. By integrating this powerful tool into your operations, you can focus more on what truly matters - providing exceptional care and creating memorable experiences for your four-legged guests.
Thank you for your commitment to enhancing the lives of pets and their owners. We are excited to be part of your journey toward greater efficiency and customer satisfaction. Gingr is here to support you every step of the way on your journey. Contact us now for a demo!