Top Pet Business Software Features
Unleash the Power of Pet Business Software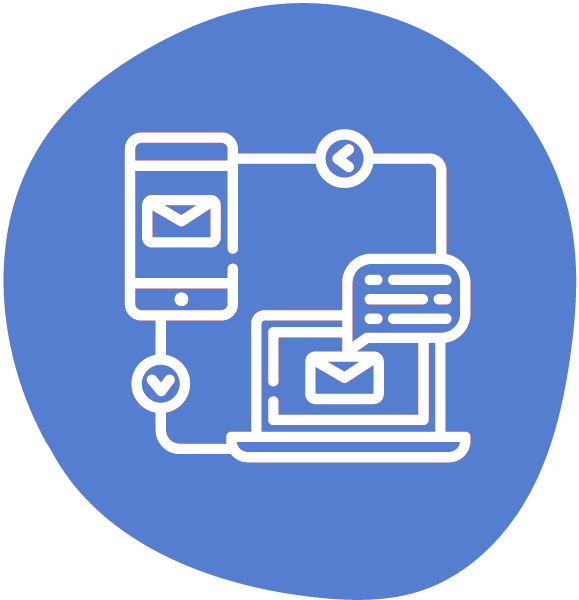 Cloud-Based
Gingr's cloud-based pet business software provides efficiency and flexibility for you and your staff. Manage information from anywhere in your facility using tablets, laptops, and smartphones.

Online Booking
The customer portal connects you with pet owners 24/7, 365 days a year. Easily brand the portal to match your business's style. Then, allow customers to self-register, request appointments, select service add-ons, purchase packages, and pay deposits and invoices.

Pet Parent Mobile App
With the
Gingr for Pet Parents app
, pet parents can easily book from the app, update their profiles, upload vaccinations, manage agreements, pay and view their invoice history, and much more.

Quick Check-In
The morning rush is hectic for your staff, pet parents, and pets. Gingr's quick check-in process provides a seamless, fast, and stress-free experience.

QuickBooks Export
Quickly and easily export your reports from Gingr into
Quickbooks
. QuickBooks is a software package developed by Intuit that offers a range of accounting and finance solutions for small businesses like yours.

Appointment & Lodging Calendars
Easily view the day, week, or month ahead, and take action right from the calendar. Multiple calendar views enable you to view all services or filter by a specific service. Click to view pet and reservation details, or move pets around from kennel to kennel or specialist to specialist.

Report Cards for Pet Parents
Pet parents crave updates on their furbabies. Gingr's
report card feature
allows you to make note of each animal's health, behavior, and general demeanor. Easily share report cards with pet parents via email or SMS, or print them out so they can hang them on the fridge.

Reservation & Appointment Reminders
Pre-loaded and customizable email and SMS templates are ready to go for confirmations, reminders, surveys, waitlist notifications, and more. Keep your customers engaged and informed with optimal delivery rates.

Digital Agreements
Go green and speed up the intake process with digital agreements. Customers can quickly and easily sign owner agreements from their laptops, phones, or tablets.

Immunization Reminders
Keep everyone safe and healthy with vaccination tracking. Both you and the customer can update vaccination records. Gingr does the rest, emailing customers when vaccinations are about to expire and warning you of expired vaccinations for a pet entering your facility. Quickly send emails to anyone whose pet has pending or current expirations.

Retail
Boost your income with online and in-store retail sales tools. Barcode scanners speed up the process of adding items to any reservation or right to the shopping cart. Track inventory and analyze profits for each item.

Owner & Animal Icons
Gingr automatically adds icons to an animal's profile for things like expired immunizations, unsigned agreements, and animals' birthdays, so you can easily identify and make note of important information.

Group Classes
A group class is a series of
training classes
with pre-set dates. Customers enroll online, paying for the entire series of classes upfront using a package.

Automated Pricing
Smart pricing engines and built-in payments save you time and money, ensuring that you get paid the right amount for every reservation.

Curbside Check-In
Save customers time and minimize congested lobbies with curbside check-in.

Marketing
Gingr's built-in email and SMS
marketing features
make you an expert marketer in minutes. Use pre-made and custom filters to segment customers into target groups, so the right people get the right message at the right time.

Lead Forms
Hook new customers with customized forms. Earn leads, collect information, and create a more streamlined sales process.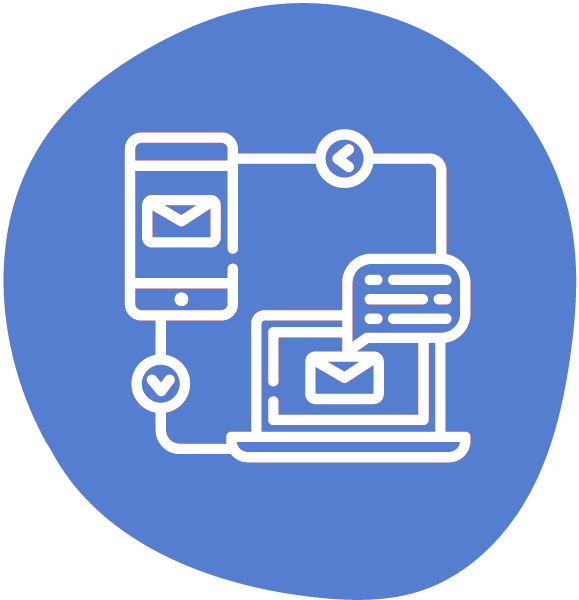 Pre-Paid Packages
Keep your customers coming back with pre-paid packages. Customers buy multiple reservations at once, and you have the opportunity to offer a discount for bulk reservations.

Loyalty Rewards
Show customers how much you appreciate them with a built-in loyalty rewards program. Customers earn points for every dollar spent, which can be redeemed incrementally at your business.

Reporting
Analyze your pet business's performance and goals through financial, daily operational, and user success reports. Future revenue and occupancy estimators will also help you grow your business.

Employee Management
Keep your finger on the pulse of the team, from staff scheduling, time-clock tracking, daily checklists, and to-do lists to notification groups and advanced user permissions settings. Individual user settings enable staff to customize workflows for maximum efficiency.

API for Developers
API requests are performed with HTTP over TLS (HTTPS) and return a JSON object as a result. All endpoints are read-only. You can pull things like reservation information, report card files, owner and animal details, and more.

Cash Drawer & Receipt Printer Support
Gingr's pet business software connects to your cash drawer and receipt printer, enabling your staff to manage payment processing in one place.
What Customers Have to Say About Our Pet Business Software
"
We love the 'plug-and-play' aspect of Gingr's integrations. They are really well thought out and are saving us time and money, while helping us build our business in new ways. We especially love the Broadly integration - it's getting us so many positive reviews!
"
Gingr is packed with great features. I love the Report Card feature that allows us to keep our pet parents informed and entertained with daily photos and pictures of their pets playing and having fun. I also love the array of marketing tools. Gingr's operating tools - dashboard, calendars, service schedules - are easy to use and reliable. They constantly add great new features like the employee training tool!
"
We've been with Gingr since the beginning! It's a fabulous app, and I can't imagine running our facility without it. We can staff one less office person daily, since moving to Gingr from pencil and paper. Keep up the great work, Gingr peeps! You rock!