Gingr is a popular pet-care software used by many pet businesses, including dog daycare, grooming, and boarding facilities. This all-in-one software streamlines operations and makes managing a pet business much easier. However, to fully take advantage of Gingr, it's important to get the most out of our software. Here are some tips to help you optimize your use of Gingr:
Customize your Dashboard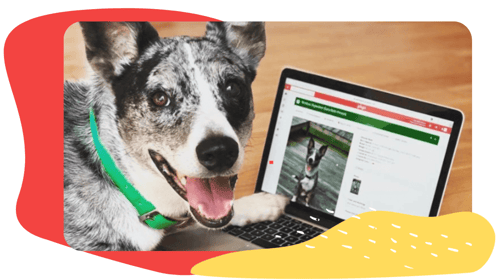 Gingr allows users to customize their dashboard, which is the first screen you see when logging in. Take advantage of this feature by selecting the widgets that are most useful to you, such as upcoming appointments, current revenue, or employee schedules. This will help you quickly access the information you need to manage your business efficiently.
Use Templates for Scheduling and Invoicing
Gingr offers the ability to create templates for scheduling and invoicing, which can save time and minimize errors. For example, you can create a template for a specific grooming service, with all the necessary tasks and pricing, and apply it to a customer's account with just a few clicks. The same goes for invoicing; create a template for a common service or product, and apply it to a customer's account to save time and avoid mistakes.
Set up Automatic Email Reminders, SMS and More
Under the Communications Tab, Gingr offers the ability to set up automatic email and SMS reminders for appointments, reservations, and other important events. This is a great way to reduce no-shows and cancellations, which can be a major drain on your business. You can customize the content and timing of the reminders to best fit your business needs.
Utilize Gingr Reports
Gingr's reporting allows users to generate reports on a wide range of data, from revenue to customer information to employee schedules. These reports can help you gain insight into your business performance and identify areas for improvement. Take advantage of the reports to make informed decisions and optimize your business operations.
Integrate with Other Software
Gingr offers integrations with other software programs, such as QuickBooks. Integrating can save time and minimize errors by automating data transfer between programs. For example, if you use QuickBooks for accounting, you can set up an integration with Gingr to automatically transfer sales data from Gingr to QuickBooks.
Take Advantage of Support Resources
Finally, don't forget to take advantage of Gingr's support resources, including training videos, webinars, and a comprehensive knowledge base. These resources can help you get up to speed quickly and answer any questions or issues you may encounter. Gingr is also available via live chat, phone and email to help.
Gingr is a powerful pet-care software that can help streamline your business operations and improve efficiency. By customizing your dashboard, using templates for scheduling and invoicing, setting up automatic email reminders, utilizing reports, integrating with other software, and taking advantage of support resources, you can get the most out of Gingr and optimize your business operations.
---
Additional Resources
Ready to leverage these trends to drive revenue and make your dog grooming business more efficient? Follow these additional resources to learn practical skills and impactful tools made for your pet-care business: