The rise of the internet and social media platforms has revolutionized how businesses operate, communicate, and engage with their customers. It's hard to ignore the value these platforms bring to businesses; the pet-care industry is no exception. Dog daycares, kennels, trainers, and groomers can harness the power of social media to expand their reach, connect with clients, and promote their services effectively. Let's dig deeper into the benefits of using social media for pet-care businesses.
Increased Visibility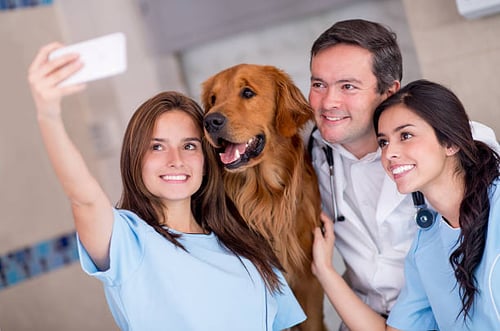 The internet is a crowded place, but social media platforms offer a way to cut through the noise. By creating a robust online presence on various platforms such as Facebook, Instagram, Twitter, or even TikTok, you can expose your pet-care business to a wider audience. Consistently posting engaging content will keep your brand on top of people's minds, making your business the first they think of when they need a dog daycare, kennel service, training, or grooming.
Enhanced Engagement
With social media, businesses are no longer restricted to one-way communication. Platforms like Facebook and Instagram allow businesses to create a two-way dialogue with customers, making engagement more personalized and interactive. For instance, pet-care businesses can share adorable pictures of their furry clients, host live Q&A sessions, or share useful tips on pet care. This fosters stronger relationships with clients and encourages them to actively participate in the online community you've created.
Sharing Reviews and Testimonials
Social media provides an excellent platform to share customer reviews and testimonials. Positive reviews from satisfied customers can greatly influence prospective clients. They serve as social proof that your services are reliable and high-quality. In addition, responding to negative reviews with a commitment to rectify the issue shows that your business is dedicated to customer satisfaction.
Showcasing Expertise
Social media allows pet-care businesses to showcase their knowledge and expertise in the field. Sharing tips, advice, and educational content can help establish your business as an authority in the industry. For example, a dog trainer can share short clips of their training sessions or provide advice on behavioral issues. A groomer could share before and after photos of their work or even quick tutorials on basic grooming techniques.
Increased Sales and Bookings
Ultimately, one of the significant benefits of using social media is the potential for increased sales and bookings. Pet-care businesses can attract more customers by increasing visibility, improving engagement, showcasing expertise, and leveraging reviews. Social media platforms also allow businesses to set up online booking systems and shops. This means clients can book appointments or purchase products directly from your social media page, making it an effective sales tool.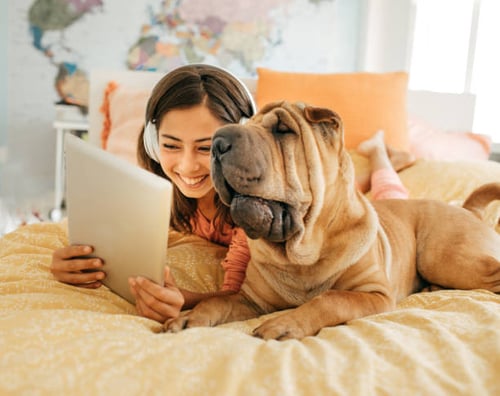 The digital age has made it easier for businesses to reach and engage with customers. While traditional marketing techniques have their place, it's evident that social media provides several significant advantages for pet-care businesses. From increasing brand visibility to improving customer engagement, providing educational content, and boosting sales, social media is essential for any modern pet-care business.
So, if your pet-care business isn't on social media, now's the time to start. You'll be amazed at how it can help you connect with your community, grow your brand, and ultimately, help more pets and their owners.