As the leaves begin to change and the temperature starts to drop, businesses everywhere start transitioning into autumn mode—pet-care facilities included. Just like with every other season, fall presents its unique challenges and opportunities for pet-care providers. Here are some comprehensive tips to prepare your facility for the season ahead.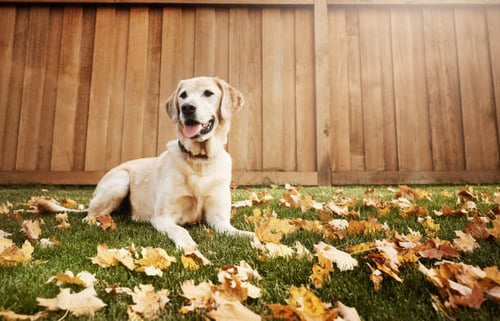 Sanitation and Pest Control
Indoor Maintenance
Deep Clean: Before the harsher winter season kicks in, conduct a deep clean to ensure that your facility remains hygienic and safe for pets.
Ventilation: With windows likely to be closed more often, make sure your indoor ventilation is up to par to prevent the spread of airborne diseases.
Pest Control: Fall is a prime time for pests like ticks and fleas. Stock up on pet-friendly pest control products.
Outdoor Maintenance

Leaf Management: Falling leaves can create hiding spots for pests and can become slippery when wet. Regularly sweep and clean outdoor areas.
Water-Proofing: Prepare for autumn rains by waterproofing outdoor areas and making sure there is adequate drainage.
Temperature Control: As temperatures drop, ensure that all outdoor kennels and play areas have adequate protection from wind and cold.
Health Checks
Seasonal Allergies: Some pets have seasonal allergies, and fall is a common time for these to flare up. Stock up on allergy medications and have a vet on call for more serious reactions.
Joint Care: Lower temperatures can exacerbate joint problems in older pets. Consider offering joint supplements and padded bedding.
Seasonal Services
Grooming: Autumn is a good time for a thorough grooming session to remove any remaining summer coats and prepare pets for their winter coat.
Boarding for Holidays: With Thanksgiving and other holidays around the corner, be prepared for an influx in boarding requests.
Staff Training
Seasonal Diseases: Train your staff to recognize signs of common fall illnesses like kennel cough or the flu.
Emergency Protocols: Refresh everyone on emergency procedures, especially regarding fire safety as the use of heating systems increases.
Marketing and Promotions
Themed Events: Consider hosting autumn-themed events like a pet costume contest for Halloween or 'Pumpkin Paws' playdates.
Special Packages: Offer special fall grooming packages that include services like a pumpkin spice-scented bath or a moisturizing paw treatment.
Early Booking Discounts: Encourage clients to book their holiday boarding spots early by offering early bird discounts.
Updating Retail Space
Seasonal Retail Items: Stock your retail space with seasonal items like cozy blankets, chew toys in fall shapes like leaves or turkeys, and even seasonal treats.
Decor: Make your space inviting with autumn-themed decor. Just ensure that all decorations are pet-friendly and not hazardous.
Communication
Client Updates: Use newsletters or social media to inform your clients about any seasonal promotions, tips for pet care in the fall, and any operational changes like holiday hours.
Feedback Loop: Encourage clients to provide feedback on how your facility can improve its fall preparations and services.
Preparing your pet-care facility for the autumn season doesn't have to be an arduous task. With proper planning, the transition can be smooth for both you and your furry clients. After all, a well-prepared facility will make for happy pets, and happy pets make for happy pet parents—and that's the best kind of business.
Grow your business this fall — switch to Gingr!