Meet Brittany Bucceri, the dedicated owner and groomer of Clip It Good Grooming LLC. With a passion for dogs that dates back to 2013 and a strong educational background, including graduation from the Medina County Career Center, Brittany's journey in the grooming world has been nothing short of remarkable. She is not just a groomer but a certified A.K.C SAFE groomer, skilled in handling difficult and geriatric dogs, and proficient in canine massage. For Brittany, dogs are more than just pets; they're her life's passion.
Brittany's love for her craft is evident in the meticulous care she provides to every furry client. She goes above and beyond to guide, educate, and establish strong relationships with both dogs and their owners. Her particular fondness for 'oodle' breeds, such as poodles, Goldendoodles, and Bernedoodles, reflects her enthusiasm for the diverse world of canine grooming.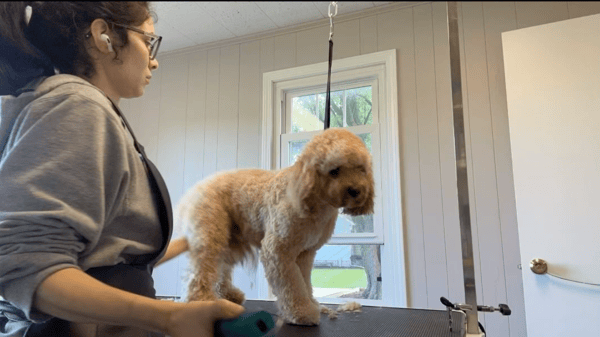 But Brittany's dedication doesn't stop at the grooming table. You might spot her in the serene locales of Buckeye Woods or Mugrage, where she often takes her two whippets for a leisurely walk. Her commitment to dogs extends beyond business hours, and it's this passion that drives her to provide exceptional grooming services.
Brittany's journey reached new heights with the help of Gingr. It has transformed the way she runs her business. In Brittany's words, "The set-up has been very user-friendly." This ease of use allowed her to seamlessly integrate Gingr into her daily operations.
One of the standout features of Gingr that Brittany appreciates is the texting reminder feature. This feature has been a game-changer in ensuring that her clients never miss their appointments. With the ability to send automated text reminders, Brittany has seen a significant reduction in no-shows and last-minute cancellations. This has not only saved her valuable time but has also improved the overall efficiency of her business.
The booking feature has also made Brittany's life much easier. Clients can now book their appointments online through the user-friendly interface, which has streamlined the scheduling process. This convenience has not only made it simpler for her clients but has also reduced the administrative burden on Brittany. She no longer needs to juggle phone calls and manually input appointments into her calendar.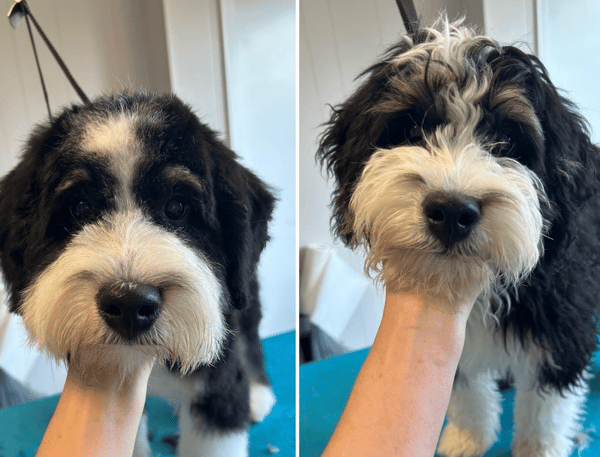 In Brittany's own words, "It has given me an amazing start to the business. Especially with the app and online booking." Gingr's app and online booking capabilities have provided her with a solid foundation for her grooming business, helping her attract new clients and retain existing ones. The technology has not only improved her business operations but has also enhanced the overall experience for her clients, who can now easily book and manage their appointments.
Brittany's story with Gingr is a testament to how modern technology can revolutionize traditional pet-care businesses. With Gingr's user-friendly setup, texting reminders, and online booking features, Brittany has elevated her grooming business to new heights. She continues to do what she loves while delivering exceptional service to her clients. As Brittany would say, "I look forward to meeting you!" and thanks to Gingr, the future of Clip It Good Grooming LLC is looking brighter than ever.