In the heart of a cozy neighborhood in Salt Lake City, Utah, Aarf Dog Walking and Pet Sitting was born out of Founder Suzie Ellison's deep passion for dogs, nature, and her desire to provide exceptional care for four-legged friends while their owners were away. Suzie states, "I started Aarf by myself in 2008 with just a dream and a desire to work with dogs and be outdoors." Suzie's love for animals and her dedication to ensuring their well-being has made her business stand out in the local community. As Aarf expanded, managing schedules, communications, and invoicing became increasingly challenging. That's when Suzie discovered the ultimate solution to her woes with Gingr.
With Aarf's growing clientele, keeping track of dog walking and sitting schedules had become a tedious task. Suzie explains, "I needed an online system to make our scheduling, communications, and invoicing more efficient and error-free." Gingr's user-friendly platform came to the rescue, allowing Suzie and her team to manage appointments effortlessly. Using the scheduling feature, customers can request services and view available time slots, giving them the flexibility to choose what suits their needs best. This seamless process has not only delighted the customers but has also streamlined Aarf's operations, ensuring they never miss a tail wag!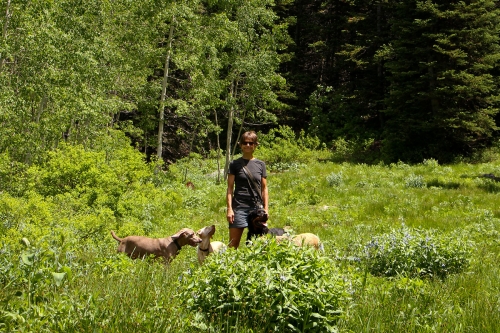 Gingr's integrated communication tools have transformed the way Aarf interacts with its clients. Instant messaging and email notifications keep customers updated about their furry companions, providing peace of mind while they are away. Likewise, clients can easily relay specific instructions or check on their pets' well-being at any time. This has improved communication and strengthened the bond between Aarf and its customers, fostering a sense of trust and loyalty.
Invoicing is no longer a cumbersome ordeal thanks to Gingr's automated billing system. Aarf can create detailed and accurate invoices with just a few clicks, making the payment process smooth and efficient. Customers appreciate the transparency and convenience of receiving invoices electronically, further solidifying Aarf's reputation as a professional and reliable service provider. "When we opened the Aarf House, our 'doggy B and B', I was doing all the invoicing by hand and it all took many hours each day of laborious and tedious work. Once I switched to Gingr and got used to it my life changed dramatically. It saved me hours of work each day and made my life so much better," says Suzie.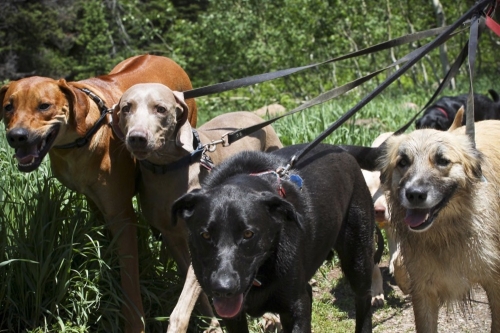 Aarf enjoys Gingr's exceptional customer support team and is a stand-out feature that they can't go without! Suzie says, "The support team at Gingr is great. Sometimes I'm too brain-dead to teach myself how to do something on Gingr so I ask the support team to help and they always come through!" Knowing they have reliable support behind them has boosted Aarf's confidence in using Gingr to its full potential.
Altogether, Gingr has been a game-changer for Aarf Dog Walking and Pet Sitting. "It has totally transformed our business from a one-person, casual enterprise into a very professional business! It also allows me to delegate many tasks I've been doing myself for years, comfortable in the knowledge that I can follow along online with what my managers are accomplishing and that the clients are getting the care and support they have come to expect from our wonderful team," says Suzie. Suzie and her amazing pack continue to spread joy and wag-tastic experiences to their cherished customers, and Gingr remains an invaluable partner in their journey to make tails wag and hearts smile.