Royvon is a board and train dog facility located in Merthyr Tydfil, UK. It all started with a love of German Shepherds. Dogs quickly became a passion for Roy. In 1959, he and his wife Yvonne pursued a dream by purchasing a facility to care for dog lovers alike. The facility is now run and operated by their son Darren James (who took over the family business in 1994 at just 16) with his wife, Hannah.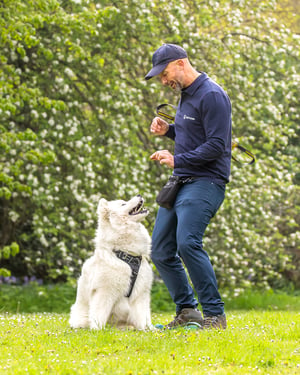 As a youngster, Darren grew up around animals and developed a love for dog training. He pioneered Royvon's Board and Train Program, which enables dogs of all breeds and personalities to make huge leaps in their training progress.
Since Darren's position as Managing Director, Royvon has seen monumental growth. He started to expand the business in 2000 with partnerships in other locations across the UK. Additionally, he opened a facility near London in 2006 and another in Warwickshire in 2012. He acquired a pet care agency in 2017.

When searching for just the right software to help keep up with the enormous growth, Darren found Gingr. Darren states, "I tried a lot of Customer Relationship Management Systems (CRMs) over the years. Due to our growth and complexity of services, Gingr suited our needs. We love Gingr and have no plans to ever change!"
Darren and his team's favorite feature is Gingr Payments. Gingr Payments (GP) is the most comprehensive payment processing system. GP is powered by Stripe - an industry leader in payment management and fraud protection. James explains, "Since we started using Gingr, our revenues, and profit have increased dramatically!"

When asked about a time Gingr was there for Royvon, Darren replies, "Over COVID-19, we adopted lots of new parts of Gingr which helped enable us to be the business of choice in our field for dog accommodations. We were advised there was going to be a COVID-19 bounce and we were absolutely ready for it!"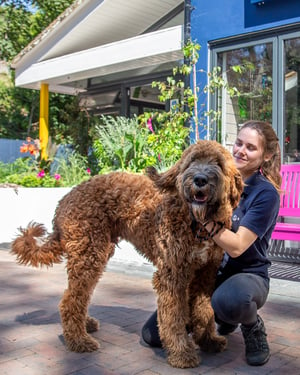 The flexibility and customization options offered by Gingr allows Darren and his team to tailor the software to match their unique business requirements. Whether it's customizing booking forms, creating personalized pricing structures, or implementing specific business rules, Gingr enables them to adapt the software to their exact specifications.
When asked if they have discovered any hacks or tricks to the software, Darren answers, "Nothing in particular but whatever we seem to want to do in our strategies, with the help of Gingr support, Gingr seems to get is there!"

Gingr takes pride in its ability to collaborate with companies like Royvon, understand their unique requirements, and offer customizable options to tailor the software to their specific business needs.

We are happy to be a part of Royvon's long-standing success and are thrilled to watch the business continue to grow and serve its beloved customers!