This blog contains content from the 2018 Pet Boarding and Daycare magazine article "From Pack to Playgroup: 6 Tips for Fight-Free Daycare".
The health and safety of dogs in dog daycare, dog-parks and dog-playgroups relies on the knowledge, supervision and reliable tracking of dog behavior in these pet-care businesses. Pet care business' individual reputation - and that of the industry - depend on day-care attendants', kennel-tech's and pet-care professionals' ability to manage any pet's potential for aggression and/or violence towards other dogs.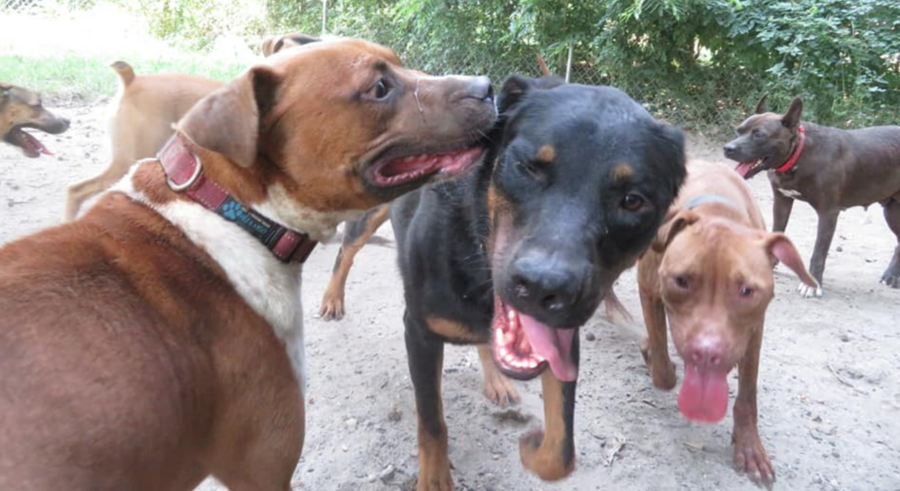 A few tips:
#1: Any dog is is capable of aggression and/or violence. Some dogs are bred to kill other animals, some dogs are bred to herd other animals but not injure them. Some dogs do best as solo animals and do not do well in packs - others do very well in groups of other dogs. Learn about various breeds and their behavioral tendencies, but pay attention to the individual pet. Avoid assumptions!
#2: Organize your playgroups by size/weight. While many dogs will play well with pets of different sizes, the ability of a larger dog to seriously injure a smaller dog if a fight develops is too big a risk for the pets - or your business.
#3: Age matters. While a pet may not display aggressive behavior while they are puppies, social aggression may develop as they become adults. Social maturation develops usually around 18 months of age. A passive pet may 'suddenly' attack another pet it has played with for months - a result simply of maturation and the ability to display dominance. Thus, keep the younger pups separated from the adult dogs.
#4: Treat all breeds that are known to be aggressive with caution until you know the pet as individuals.
#5: Most dogs are NOT capable of 'working it out'. Do not allow any dispute to continue. It's not worth the risk to the pets' safety - or to your business. Separate the pets immediately. Tag the pets involved with a custom icon in your software so your staff knows and can inform the owner at pickup. Mandate the pets are in unique playgroups, or decide which (or both) pets cannot participate in your services.
#6: Positive reinforcement does not stop normal instinctual behavior. Gary Wilkes advocates appropriate 'punishment' (negative reinforcement).
"Punishment stops behaviors from happening but you have to know the rules to do it safely and humanely. If you learn how to use punishment effectively, you can often nip aggression in the bud and pave the way for a dog to continue to play with other dogs."
That said - beyond separating any pets engaged in or demonstrating aggressive behaviors - negative reinforcement or punishment should only be administered by a properly-trained pet-care provider, and only in accordance with the facility's protocols. Negative reinforcement is best-administered in a dedicated training-environment-service.
#7: Use your operational pet boarding and dog daycare software to manage any risk of aggressive behaviors, record fights, notify staff of fights or risk of fights, limit the capacity of aggressive pets' reservations and communicate with pet owners about their' pets' behaviors and incidents. Use custom icons, incident reports, employee notes fields, report cards and notification features to ensure all risk of aggression, or actual aggression is recorded and communicated among all stakeholders.
Ensuring a fight-free daycare and dog daycare or dog-park playgroup is essential to the health and safety of pets and employees - and the long-term success of your business. Close observation and the identification of risk will help you ensure your pet-care facility is fight-free.
Additional resources: View This Video on Observing Dog Body Language in Playgroups.