Gingr is proud to announce our partnership with the Humane Society of Boulder Valley! We couldn't be happier to support this amazing organization in our home city of Boulder, Colorado. Many of the Gingr pack have, love and are obsessed with shelter animals. We know firsthand the life-changing impact our animals have on us, as well as the impact we have on them.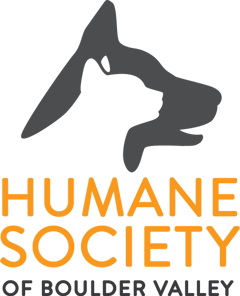 We firmly support the Humane Society of Boulder Valley's mission to protect and enhance the lives of companion animals by promoting healthy relationships between pets and people.
As part of our partnership, Gingr pledges to:
Donate $1 to the Humane Society of Boulder Valley for every new customer sign-up.
Encourage new customers to donate an amount of their choosing upon signing up.
Host an annual end-of-year fundraiser to raise money for the Humane Society of Boulder Valley.
All donations go directly to the Humane Society of Boulder Valley to support their efforts in enhancing the lives of animals.
About the Humane Society of Boulder Valley
The Humane Society of Boulder Valley (HSBV) is a trusted source for services and information related to companion animals in Boulder and Broomfield counties. Founded in 1902, HSBV provides a safety net to animals in need in our community and beyond. Each year, HSBV impacts more than 10,000 animals, helping them find their new beginnings in the Boulder community or working to protect happy and healthy relationships, and supports thousands of existing pet-guardian relationships in our community through their Safety Net services.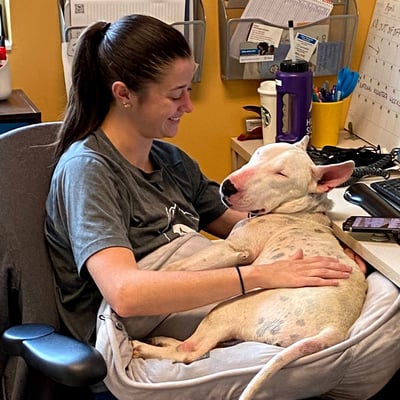 The HSBV Shelter Medicine program provides critical services to ensure the health and well-being of every shelter animal. HSBV operates a full-service public veterinary clinic. Funds generated through the public veterinary clinic provide resources to ensure HSBV's Shelter Medicine program has the resources necessary to support shelter animals.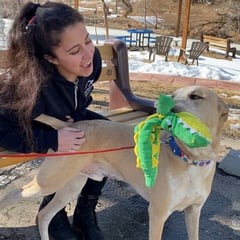 Utilizing science-based positive reinforcement techniques and methodologies, our Training and Behavior Center provides behavioral support to animals at HSBV, helping ensure their success in their future homes. HSBV's Training and Behavior Center also operates a public training center with group classes, expert presenters and professional seminars, private consultations, and access to certified trainers.
HSBV offers life-changing resources during times of hardship, working hard to support happy and healthy relationships and prevent pet relinquishment when possible. Our Safety Net program includes temporary pet housing, free pet food and supply share, discounts on behavior support, and grants and subsidized veterinary services for urgent and wellness care.
HSBV is a private nonprofit and relies on contributions to bring their essential services to the community.