The best dog grooming software programs will give you the essential features to help you operate your dog grooming business. These features include grooming pet and client management, online scheduling options, point of sale card processing, appointment cards for your groomers to read and take notes, and easy rebooking tools. Here's a quick look at what our customers identify as the essential features:
ESSENTIAL FEATURES FOR DOG GROOMING SOFTWARE
Client- and Pet- Management
The best dog grooming software programs have robust client- and pet- management settings, enabling easy access to contact information, pet information, appointments, grooming notes, invoices and account balances.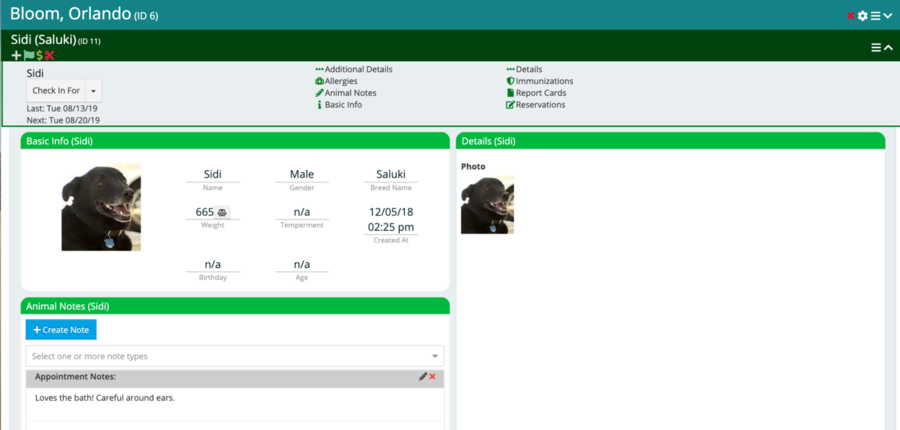 Appointment Card
Many groomers are used to using paper cards to track the grooming notes for each pet. Grooming software needs to provide an easy, user-friendly solution to the grooming card. Groomers should be able to easily enter and retrieve notes from past appointments, update prices, look at historical and future appointments, mark the groom as complete, even easily text the customer to know their pet is ready for pickup.

Recurring Reservations
While 'drop ins' are great customer service, they make it hard to plan for staffing: you can either under-staff - providing lower service levels while possibly violating state- or local-laws - or over-staff, which reduces your profitability. Recurring reservations make it easy for your customers to tell you when they expect to come so that you have a good sense of what to expect, and whether you need to increase your marketing to boost up those numbers.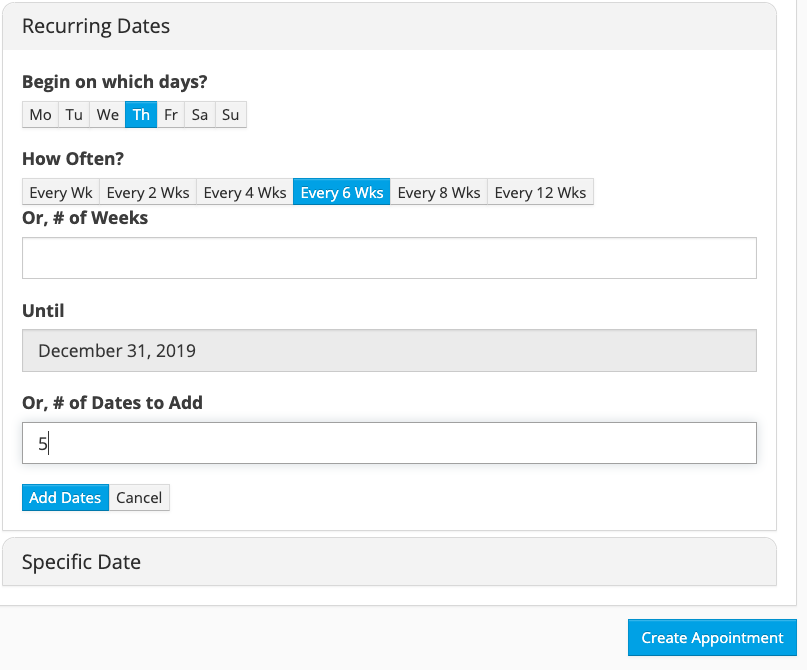 Point Of Sale and Card Processing
Fast and easy payment processing is essential to customer service and profitability of your dog grooming business. Integrated credit card processing speeds up an error-free check-out, making your customers happy and ensuring you get paid correctly. Tips are easily added at the time of payment.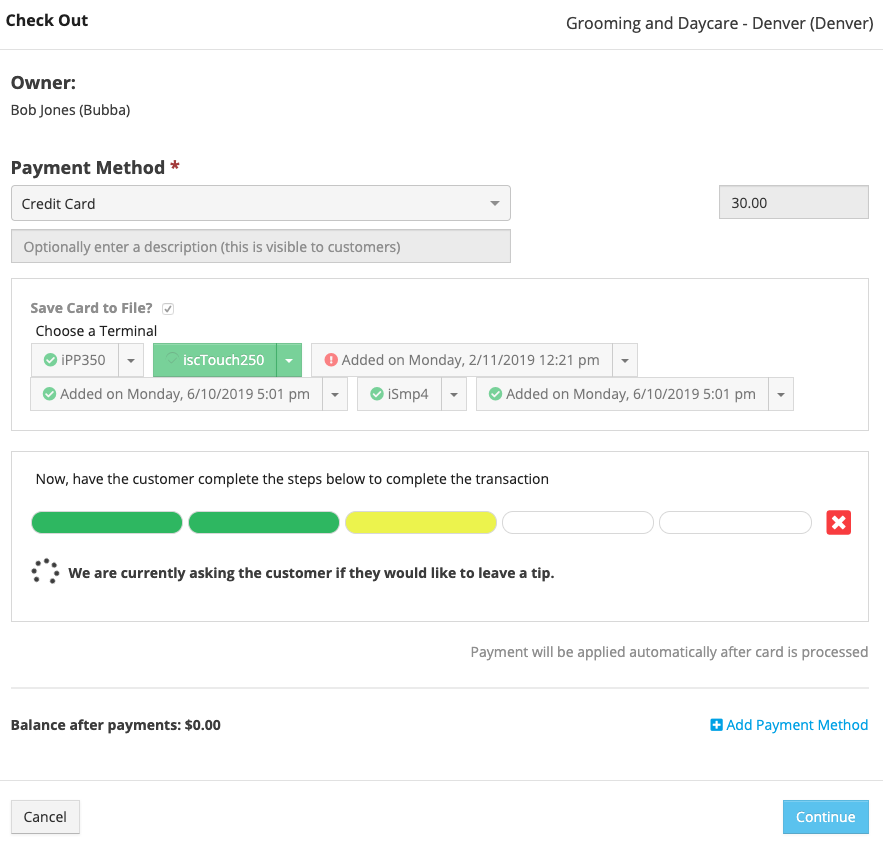 Reporting - Revenue, Tips and Commissions
Dog grooming software reporting should include easy access to revenue reports, and track commissions and tips for groomers. Advanced reporting may include appointment-data like occupancy data, cancelled appointments, and who hasn't been back for a groom in a while.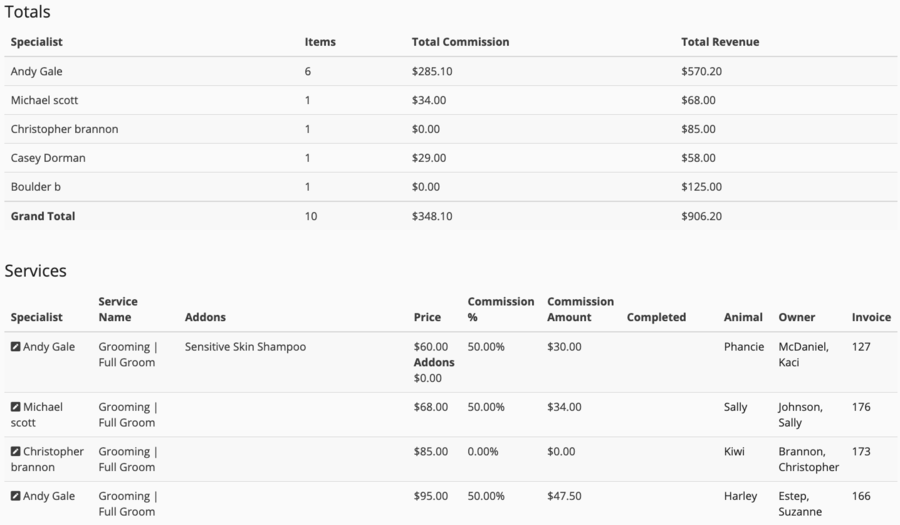 Learn more about dog grooming software here: https://info.gingrapp.com/grooming-software
Or contact a sales consultant here: https://www.gingrapp.com/contact-us