Dr. Anthony Buzzetti developed his love for pets growing up watching his father. He often would join his dad on farm calls and hold patients during exams. His father, the only practicing veterinarian in his small hometown in Iowa, inspired him to pursue a career in veterinary medicine. "Dr. Anthony Buzzetti, affectionately known by his staff as "Dr. B.,'' started Priority Boarding & Daycare with one goal in mind: provide animals with the same love, care, and affection he'd give to his pets."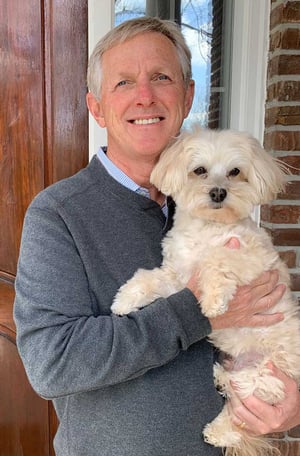 "After witnessing the issues in the current boarding industry, I decided to provide a refreshed standard of pet care for Hoosier pets and owners. Throughout my years in the industry, I've seen the faults within most boarding businesses firsthand when patients come in with complications after their boarding stays and knew it was time for a change," Buzzetti remarks.
Priority Boarding & Daycare started using Gingr to help streamline mundane administrative tasks. Its goal was to simplify integration with planning and registration processes and provide customization options that were easy to use for customers. Safe to say, all that and more was paw-sible with Gingr software!
When asked about their favorite Gingr feature, Dr. Buzzetti replies, "In-depth personalization for customers to share pet details and insight for us to provide the best care for their pets."

Utilizing Gingr has given Dr.B and his team the freedom to focus on the company's mission - providing outstanding pet care for pet parents, and the convenience of 24/7 access. "Priority Boarding's unique 24/7 access provides travelers the ability to reunite with their four-legged family members at a time most convenient to them," says Buzzetti.
"Gingr has aided in our mission to provide the thorough, professional, and personalized care we have set out to achieve since day one. Gingr allows our customers to share all important information, routines, records, and notes necessary to make our guests feel right at home," says Dr. Buzzetti.
Priority Boarding and Daycare has flourished since using Gingr and is thrilled to provide elite and accessible care to pet parents!