As a pet-care business owner, providing exceptional service to your furry clients and their human companions is always a top priority. From dog daycare and boarding to grooming and training, you strive to deliver the best in all aspects of your business. However, have you considered the importance of a secure and reliable payment processing solution for your pet-care transactions?
Gingr pet-care software is dedicated to helping pet-care businesses like yours succeed. That's why we have integrated a secure and reliable payment processing solution into our platform. In this blog post, we'll explore the benefits of using such a solution and how it can contribute to the growth of your pet-care business.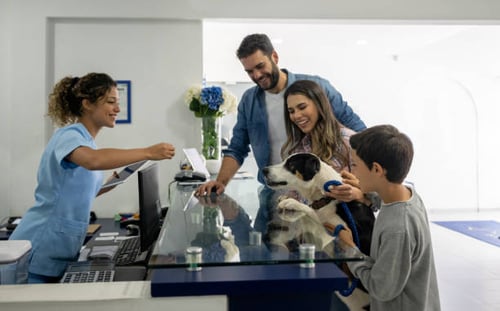 Enhanced Security
Data breaches and fraudulent activities are major concerns for any business, especially when it comes to processing customer payments. A secure payment processing solution can assure your customers that their financial data is protected. This will help to build trust with your clientele and encourage repeat business.
Streamlined Operations
Integrating a payment processing solution into your pet-care software allows you to streamline your operations. By automating payment collection and record keeping, you save time and reduce the risk of human error. This enables you to focus on providing top-notch care for your furry clients while maintaining accurate financial records for your business.
Improved Customer Experience
A seamless payment experience is essential for customer satisfaction. A reliable payment processing solution allows customers to pay quickly and easily, whether booking a grooming appointment, a doggy daycare session or signing up for training classes. By offering various payment options, you can cater to the preferences of your diverse clientele and keep them coming back for more.
Better Cash Flow Management
A secure and reliable payment processing solution allows you to receive funds faster and more predictably. This helps to improve cash flow management and maintain the financial health of your pet-care business. Additionally, having a clear overview of your transactions lets you make informed decisions about future investments or expansions.
Scalability
As your pet-care business grows, you need a payment processing solution that can grow with you. A flexible and scalable solution can handle increasing transaction volumes and adapt to your changing needs. This enables you to expand your service offerings and reach new markets without worrying about payment processing limitations.
Investing in a secure and reliable payment processing solution for your pet-care business is crucial to your success. By enhancing security, streamlining operations, improving customer experience, managing cash flow, and offering scalability, you can focus on what truly matters: providing exceptional care for your furry clients.
At Gingr, we understand the unique needs of pet-care businesses. Our integrated payment processing solution is designed to help you thrive in today's competitive market. Contact us today to learn more about how Gingr can support your pet-care business!