Introducing Phone Support
As a leader in pet-care software, Gingr is dedicated to understanding the needs of our customers and continuously improving our product as well as our processes to create more value for your pet-care business. Over the years, we've received thousands of feature requests, and out of all of them, the #1 request is phone support.
With this in mind, we're excited to announce that on-demand phone support is now available to Gingr customers in the US, Canada, and UK! The new phone number for customers in the US and Canada is 833-61-GINGR (833-614-4647). Customers in the UK can reach us at +448000554591.
Support agents are available to take calls from your business Monday through Friday from 5:00 am to 6:00 pm MDT, excluding holidays and scheduled internal staff meeting times.
You can also reach our support team via email and live chat during the same times 7 days a week.
Wondering the best way to get in touch with us?
Here are some helpful guidelines on when to use email, chat, or phone based on the type of request you need assistance with. Additional details are available in our help article here.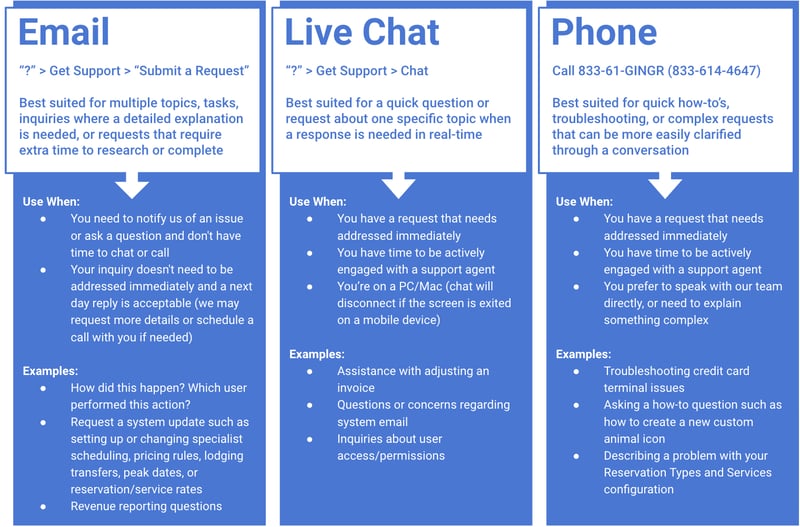 Providing the Best Support Possible
When it comes to customer support, our goal is to provide the most positive support experience possible. We're thrilled to fulfill your top feature request by offering phone support, and we look forward to serving you!