What's one of the first things you do when you startup your pet-care business? Setup your website, right?
Sure, but how do you make your website standout and really work for you? How do you ensure that visitors to your website convert to actual customers?
(1) ENSURE YOUR PET CARE WEBSITE IS MOBILE-FRIENDLY
Almost 60% of searches in 2018 were on mobile-devices. About 42% of peoples' time online was on mobile-devices. Mobile-friendly sites are paramount to a positive experience for mobile-based search and customer engagement on your website. There are two ways to have a mobile-friendly website: (1) have separate sites for mobile and desktop browsers. "User-agent detection" routes users on mobile devices to a separate website optimized for mobile. "Since only the mobile-specific content, styles, and scripts are sent to mobile users, this method also provides for the best performance out of any of the other options presented here" (Source).
The drawbacks: you have to maintain two websites, and user-agent detection is not flawless, and requires constant attention to new browsers.
The second approach is to have a responsive design, where your website responds automatically to different user-agents and screen-sizes. Many hosted web-page builders (like HubSpot-where this blog is hosted) automatically provide responsive sites, which work well across both mobile and desktop.
(2) HAVE A CLEAR 'CALL TO ACTION' BUTTON READILY AVAILABLE TO PROSPECTIVE CUSTOMERS.
76% of mobile searches include a visit to a related store/service within a day (Source). Mobile users are likely to move fast on a decision. Make it clear and easy for your prospects to know how to contact you and make and inquiry.
KEY TIP: Ensure your 'contact us' or 'make a reservation' call-to-action stays 'high and left' on your site, so it's easy for prospects to know exactly how to engage with you right away.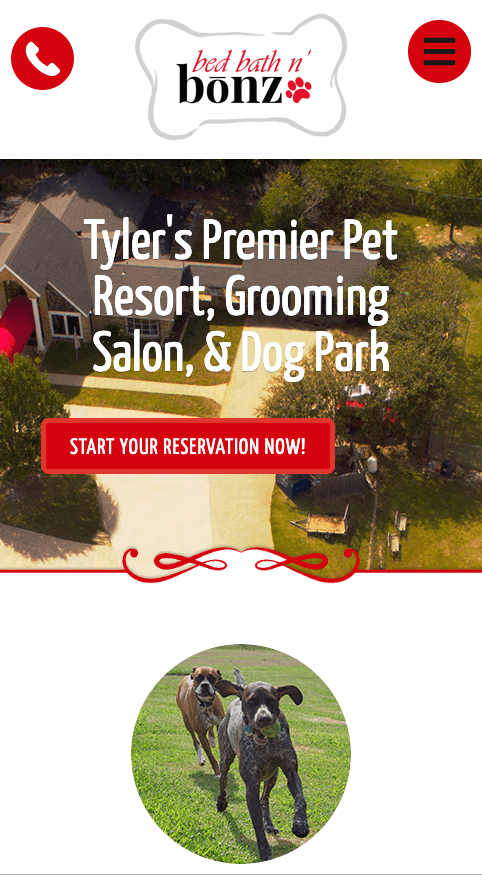 (3) MAKE IT EASY FOR YOUR CUSTOMERS TO MAKE ONLINE INQUIRIES, SELF-REGISTER AND MAKE RESERVATION-REQUESTS.
Even though mobile-users are on their phone, well, many actually don't want to talk on the phone (ironic, yes?). Plus, it's expensive for you to pay your staff to answer the phone all the time and the last thing you want to do is lose a prospect if the line is busy.
Use an effective online lead capture form and online 'customer portal' with your software so you never miss an opportunity for a new customer.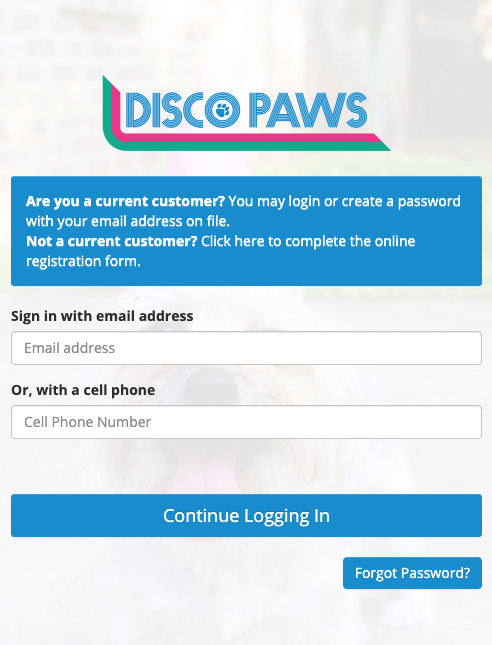 (4) INCLUDE EDUCATIONAL CONTENT.
Whether in blog-posts, FAQ-sections or detailed informative pages, providing pet-care information helps build trust and sets your business apart as an 'authority' on pet-care that your customers can rely on.
"There's a lot on a customer's mind when they search for a local pet-care company. (Content) helps win over smart shoppers, …and create(s) a relationship … where they can trust you without any sales pitches." - Alain Parcan in 3 Ways to Make Your Pet Care Website Stand Out From The Rest https://www.petboardinganddaycare.com/current-issue/ (July/Aug 2019).
For example, Gingr software provides an add-on "Pet Parent Educational Portral". This library of current articles, written by pet care experts at Lifelearn, provides you with endless content you can share on your website and marketing within your Gingr software.
(5) INCLUDE VIDEO CONTENT
"About 50% of internet users look for videos relating to a product or service." (Source)
You don't have to hire a professional video producer (though you can for just about any budget). The point is to have video. Video helps you tell your story in ways that words and pictures never can. Have fun with it, and make it a key part to your mobile-web site.