A couple weeks ago we wrote a blog post discussing the pros, cons and costs of adding webcams to a pet care facility. During that time, Gingr's development team was working hard to integrate with a turnkey solution provided by iDogCam.

We worked with Bowhaus Boulder to test out an integration between Gingr & iDogCam.
The service mission: provide web-cam access to registered customers of the business, so they can access the camera-feeds via the Bowhaus Gingr software customer-portal.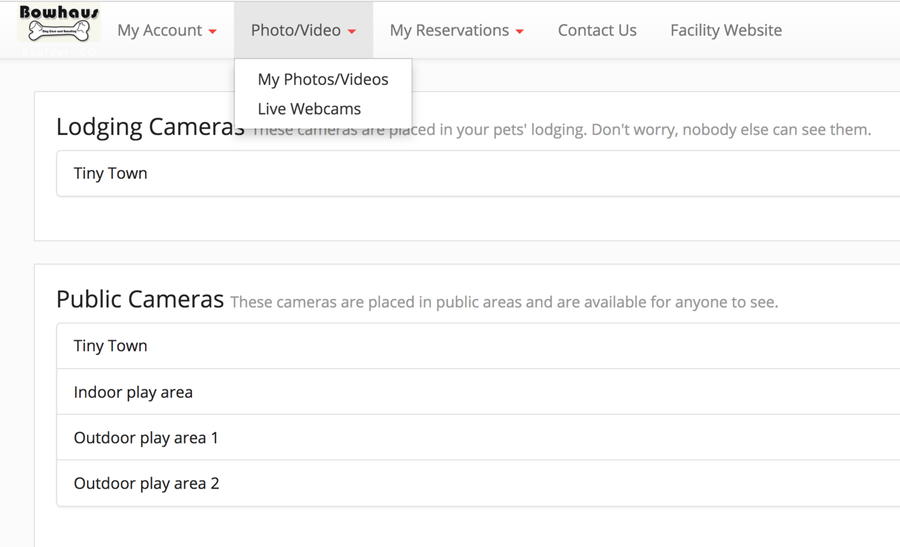 Installation took less than 3 hours for 4 cameras. The bulk of the work is running the wire to the camera. Here's the high level steps that it took to get set up:
A big box arrived from iDogCam containing all the parts (the web-cam's computer server, cameras, wires, zip ties, etc..)

The staff plugged in the computer server near the internet router. Attach the monitor, ethernet cable and mouse/keyboard.

Plugged in the network switch (this extends the router so it has more ethernet ports) and connected it to the router.

Ran ethernet wires from the server to the desired camera locations.

Screwed the cameras into the wall and connected the ethernet cables. (No need for an additional power cable.)

Made a couple small changes to the router configuration (iDogCam helped with this part).

Once everything was installed, the iDogCam team logged in remotely and finished the configuration, tweaked some settings to make it run smoothly and to finish integrating with their servers.
iDogCam provided all the needed instructions and assistance to complete the installation. If you have a tech savvy employee, niece or nephew they could do this on a Saturday afternoon.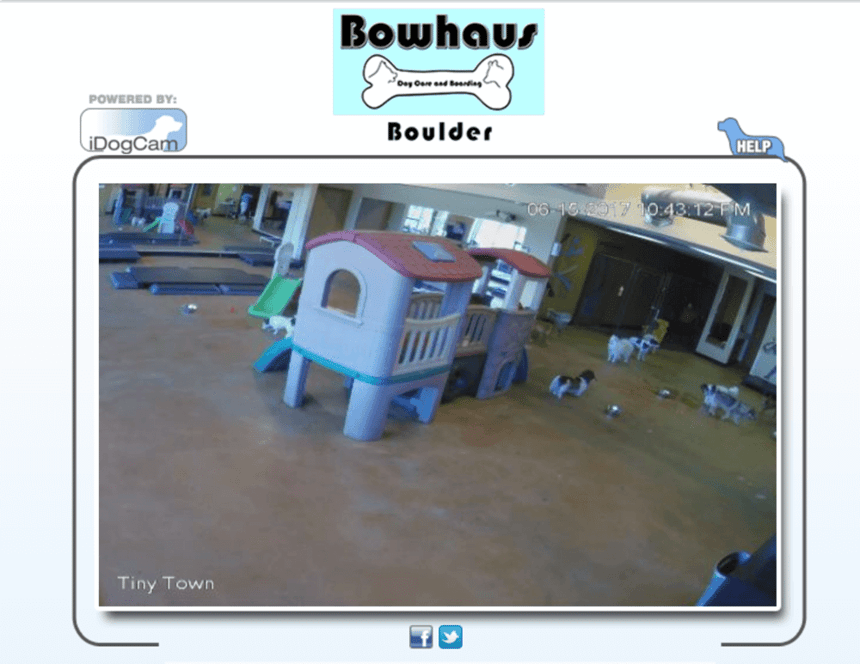 Once everything was up and running, we had:
4 new high quality cameras including high definition resolution, night vision, power over ethernet (PoE) and weatherproof (can go outside).

Integrated with the kennel's website as well as their Gingr app so that pet parents can easily view the webcams from their phone/computer/tablet.

Security features including motion-activated alerts and recording.

Ability to easily expand the number of cameras in the facility.
If you're interested in signing up for iDogCam, let us know at sales@gingrapp.com, and we'll be happy to put you in touch with the right people!