Ask any small business owner and they will tell you that with growth comes growing pains.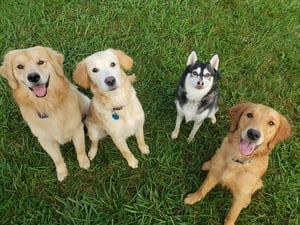 Just ask Tracy, the general manager of Canine Country Club, a multi-purpose pet resort in Pennsylvania that offers clients overnight boarding, grooming, indoor and outdoor play pool areas, and event space.
Tracy has seen her business grow from 10 employees at one location 10 years ago, to nearly 70 employees spread across two locations today.
Having started out as an entry-level employee, and working her way to the top, Tracy understands the operational needs of Canine Country Club better than anyone. So when Canine Country Club was about to open their second location, owners Dashia and her husband Cody tasked Tracy with sourcing software that had the capacity to handle a high volume of client data spread across multiple locations, and the ability to support the needs of the business into the future.
"We needed to switch from our previous software when we expanded into two locations and I wanted something that was web-based and had a shared client database between locations," explains Tracy.
One thing was immediately clear, because Canine Country Club offered so many personalized services to their clients, giving them the ability to customize an experience for their dog, Tracy needed to find software that was built specifically with pet-based businesses in mind in order to keep operations running smoothly,
With almost 70 staff members using the cloud-based platform, all with varying levels of computer skills, the software Tracy selected also needed to be easy to use and have dependable customer service. After a lot of research, Tracy decided on Gingr.
"I remembered seeing Gingr before and I always loved their user interface - it was clean, organized, and simple," she says of Gingr. "I ask a lot of questions via the chat feature. It is really nice to have support available, even for just quick questions. It saves me the time of testing and experimenting with how things work. We made the switch to Gingr and haven't looked back!"
With Gingr, Canine Country Club has scaled their business while staying true to their mission of ensuring that each pet in their care receives the personalized attention they deserve!