Dog bars have recently become popular for pet-loving entrepreneurs looking to combine their love of dogs with the hospitality industry. They have proven to be successful ventures that appeal not only to dogs but also to their owners who love the idea of socializing with other dog owners. If you are considering opening a dog bar and need inspiration, here are five unique concepts that could make your business stand out.
The Pooch Pool Bar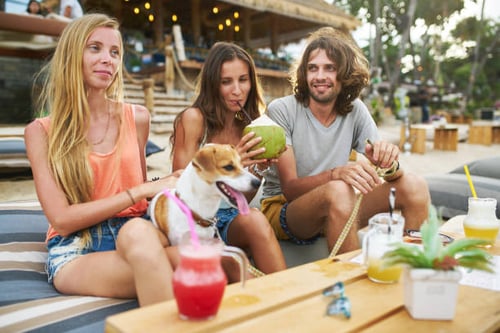 A concept inspired by the simple yet incredibly enjoyable pastime of swimming, the Pooch Pool Bar is a refreshing take on the traditional dog bar concept. This concept incorporates a pool area specially designed for dogs to swim in. Different pool sections could cater to different dog sizes and swimming abilities. The bar area serves pet-friendly snacks, alongside human snacks and drinks, making it a fun-filled experience for dogs and their owners alike. Throwing in some pool toys and organizing swim races could make the experience even more exciting.
The Doggie Diner & Brewery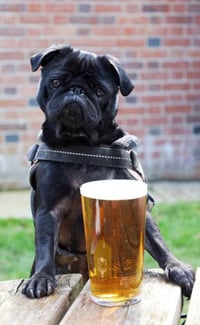 Who says dog bars can't serve gourmet meals? The Doggie Diner & Brewery concept combines high-quality dog food with craft beers for dog owners. Dogs get their specially prepared meals made with all-natural, locally sourced ingredients, while the owners can enjoy a variety of craft beers. The beer selection could include dog-inspired names and branding to keep the theme consistent. This concept is perfect for those looking to offer pet owners and furry friends a more sophisticated dining and drinking experience.
The Canine Cinema Bar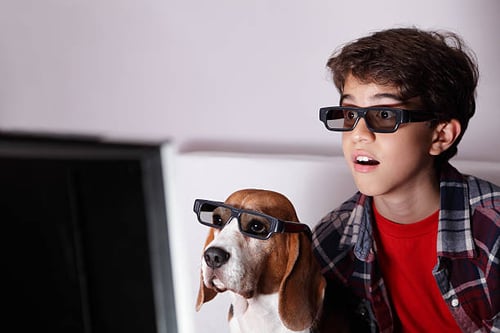 For dog owners who love movies and want to share that experience with their dogs, the Canine Cinema Bar is the perfect concept. This unique idea involves setting up a mini cinema where dog-themed movies and cartoons are screened, and dogs and their owners can enjoy them together. The bar could serve movie-themed snacks and drinks for humans and dogs. This concept could work great as a special weekend or evening event at your dog bar.
The Doggy Daycare Bar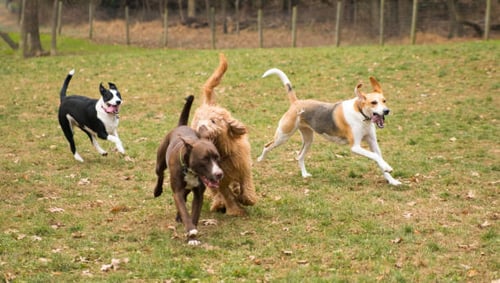 The Doggy Daycare Bar concept aims to provide a much-needed solution for dog owners who want to socialize but need to keep an eye on their furry friends. This concept includes a supervised play area for dogs with toys, obstacle courses, and comfortable resting spots. Meanwhile, the owners can relax at the bar, knowing their dogs are safe and having a good time. This concept is also great for dogs as it provides an excellent opportunity for socialization and exercise.
The Dog Training Tavern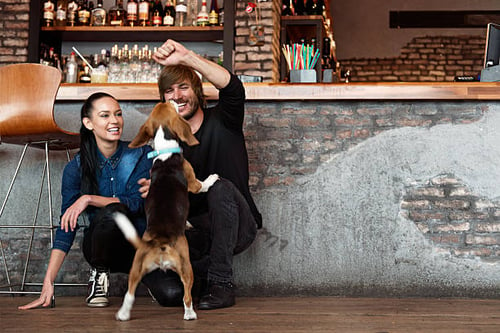 The last concept is for dog owners looking to train their pets while enjoying a drink or two. The Dog Training Tavern offers group or individual training sessions. Expert trainers could provide tips on obedience, agility, and even some cool tricks, while owners enjoy the bar's services. The bar could also offer training-themed events and workshops, making it an educational yet fun space for dog owners.
There are numerous ways to make a dog bar unique and attractive to dog owners. The secret is to offer value beyond the drinks, such as swimming, fine dining, cinema, daycare, or training. A great concept can make your dog bar a place to relax and a community hub for dog lovers. With the right idea and execution, your dog bar could become the next local hotspot for dogs and their owners alike.
Are you opening a dog bar? Gingr pet-care software can help you manage your business! Schedule a demo today!