Frequently Asked Questions
Is Gingr Secure?
Gingr is the most secure application available to the pet boarding and dog daycare industry. For more information on our security practices and standards, please read here: http://www.gingrapp.com/security
Let us know if you have any further questions!








How do I get my existing customer data into Gingr?
We offer four basic options for transferring existing customer data into Gingr. We encourage you to read this page to understand the pros and cons of each approach: http://gingrapp.com/data-transfer

What kind of support does Gingr offer?
Gingr offers live chat support M-F from 8AM-5PM Mountain Time, as well as email support with a guaranteed initial response time. If we fail to respond to a support ticket within 24 hours, you're eligible for a free month of Gingr. Although we guarantee 24 hours, our average response time over the past 18 months has been 1 hour. During your set-up, you can engage in 1:1 online set up support sessions with a specialist. Our entire support team is located at our headquarters in Boulder, CO and are extensively trained on the product. Dare we say our support is world class? Yes, we believe so.





How does Gingr work for Grooming?
Gingr supports appointment-based grooming (i,e 10:30 appointment for Rex), walk-in grooming, and 'drop-off'- style grooming appointments (all pets are to be dropped off in the morning). Each groomer can even have their own 'style' of appoinment-setting. You can input a weekly schedule for your groomer and book appointments. Schedule -overrides allow you to set time off or schedule additional days whenever. Schedule appoinments easily right from your groomer's calendar, and easily view appointment history and grooming notes when making the appointment. Gingr will automatically send a text or email letting your customer's know the pet is ready for pick-up. Gingr will track commissions and tips as well.
How does Gingr work for Training?
Gingr has many features that help you run the training end of your business, including a group class feature and appointment-based services. While Gingr is not focused on training, and setting up training classes can be a little clunky (we're working on it!), we've found that many businesses who do a high amount of training, in addition to boarding and daycare, are successful using the app. Board and Train packages can be a little tricky, but it mostly depends on how they are priced.
Can my pricing be automated?
Gingr's "pricing rules engine" allows many businesses to automate every aspect of their pricing. However, we've found that pricing structures for pet services can be as different as a Malti-shihtzi-poo and a Great Dane. The more exceptions there are in a pricing structure (e.g. there's a charge if you pick up on a Sunday, but we waive the charge if your dog gets a bath), the harder it is to automate. The best way to find out whether your pricing structure will work well in Gingr is to have a free consultation. We're happy to look at it with you.





What do Gingr's run cards look like?
Gingr offers a highly customizable and flexible run card solution. You have full control over what's displayed and we've specifically designed it for easy readability. They can be printed in bulk or one at a time at any time. They can even be automatically triggered at check in.














Does Gingr integrate with accounting software?
All of our customers use some kind of accounting software. Gingr will process and retain all of your transaction data in your customers' accounts, so there is no need to replicate all of this data in another program. Our successful customers (or their accountants) simply run the Revenue By Date(s) report - which provides detail revenue summaries by reservation and service-type - and make simple journal entries into their accounting software to record their income (daily, weekly, monthly, quarterly or annually - your choice).
That said, our development team is working on integrating financial data with online accounting software. Once this project is complete, we'll be integrated with QuickBooks Online.

Does Gingr work with multiple locations?
Absolutely! Gingr's multi-location support is geared towards same owner, multiple location businesses. Today, Gingr has customers ranging from 2-12 locations successfully using the product.

Does Gingr have options for seasonal and peak season rate changes?
Yes! Gingr's extensive Pricing Rules Engine allows you to customize your pricing in near infinite ways.

Is there a limit to how many users can be logged in?
Nope! We don't place any restrictions on this. All of your employees can use Gingr at the same time, even from their phones!

How do I get Gingr on my computer?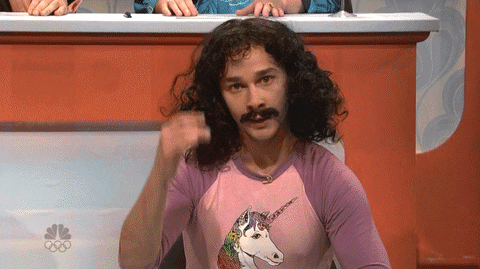 You can access your Gingr app by navigating to your Gingr web address (your business.gingrapp.com) on any device that is connected to the internet. Nothing needs to be downloaded.